Simply Meds Top Discounts
| Type | Offer | Discount |
| --- | --- | --- |
| Code | 10% off Orders | 10% |
| Code | 8% off Orders | Expired |
| Deal | Free Delivey on Orders | Free Delivery |
| Code | 10% off Orders | 10% |
simplymedsonline.co.uk Review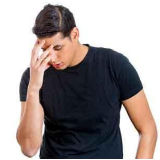 Simply Meds Online is an alternative to visiting your GP for minor ailments and prescriptions. They fulfil the obligations to issue prescriptions by taking customers through an exhaustive consultation process that asks questions about your medical situation. These include the length of your illness, symptoms, current medication, current medical conditions and offer advice should your symptoms persist.
By using the service you can obtain prescription medication that is not normally available over the counter. This has an advantage over visiting a local pharmacist although seeing a medical professional in person can have advantages. Sometimes symptoms can be misjudged and having a second opinion face to face sometimes can't be replaced. You will just have to make a judgement on your condition and decide if an online consultation will suffice.
The buying process is quite simple but you will have to be prepared to answer questions spread over at least 9 sections. The type and price of the medication can be reviewed before starting the process. The first questions will help Simply Meds to decide if the chosen medication is correct to treat the ailments. If there are any doubts about the symptoms then the process will be stopped and no medication will be prescribed.
Information will be offered about know side effects including drowsiness and potential dangers of driving and operating machinery. They will also provide advice on how long medication should be taken before seeking professional medical advice from a GP or Pharmacist. The medication will then be prescribed by a professional pharmacist and dispensed within their GPHC registered pharmacy.
Home delivery is completely free of charge in discreet packaging and is usually received within 1 – 3 days. Next day express delivery is available provided orders are placed before 3pm on weekdays and on Saturday by 11am. Pharmacy collection is also available if required.