Pick up the New DJI Pocket 2 Exclusive Combo for £399
Deal Activated, no coupon code required!
Expires: No Expires
Submitted: 8 months ago
Subscribe to the DJI Store to get a 5% Discount
Deal Activated, no coupon code required!
Expires: No Expires
Submitted: 1 year ago
1% of Order Value with DJI Credit
Deal Activated, no coupon code required!
Expires: No Expires
Submitted: 4 years ago
Explore DJI with Money Saving Tips

The minute you visit DJI, you'll get an idea of what you can buy. The cleanly laid out site makes it easy to quickly search and buy, with an excellent range of items available.
Savings Made Easy
Want to save money on your purchases? DJI wants you to do that, too. On the home page, two ways of saving money are available clearly so you can choose the right option for your needs. There's even a discounts section in the menu bar, furthering to help save money.
One thing you don't get is a pop up to encourage you to sign up to an email list to save money. This is something you do need to go searching for, which can be a downside.
Free Delivery, Easy Payments, and More
DJI wants to make it easy to get in touch and get your items. At the very bottom of the homepage, there's a clear bar showing you all the main details you need, including an email address and free delivery options.
What's very useful is the addition of payment options. If you like to buy through PayPal, you can feel 100% secure at DJI. Major credit cards and even bank wires are available, depending on your preferred method of payment. Credit cards and PayPal are the most trusted options.
In the payment FAQs, there's also a bit about paying in installments, clearly showing what you need to gain this payment option. What it doesn't state is whether there is any interest placed on the installment payments.
Set Your Currency
Your local currency will be the default on the site, which can help set up your budget better. However, if you want to pay in another currency, you can easily make a switch. This is great if you're shopping while on holiday or someone else is buying for you.
Money Saving Tips
Want to save money on your purchases? Here are the editor top tips to make the most of DJI's shop.
Search for that newsletter
At the bottom, you can sign up for the newsletter. This is a great way to get updates on the latest sales and get coupons and discount codes sent directly to you.
Check out the discount section
Always look at the discounts on the site. This is really easy to find. You may just end up with last season's stock, but it's still good!
Consider refurbished
DJI offers refurbished products. These do have some risks, but they will work and still come with a warranty, usually for a year. Because they're pre-owned, they're cheaper.
Become a member
DJI members get discounts. Check your eligibility and become a member to start saving right away.
Get the educational discount
Apply for the educational discount to help save 10% off your purchases. You'll need an email address from your educational department for this.
DJI Drones
DJI Mavic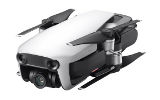 An medium level consumer drone with a 4K on-board camera and fully foldable and portable. This DJI Mavic model comes complete with 3-directional sensing for added flight protection, smart capture camera function and 21 minute flight time to boot. Upgrade to Pro Platinum and get added capability of 30 minute flight time and noise reduction.
Spark Drone
A great little entry level mini drone packed with DJI's proven technology at an affordable price. The DJI Spark comes complete with obstacle sensing, gesture control giving easy flight even for beginners. Edit and share on-board video and images with family and friends.
DJI Phantom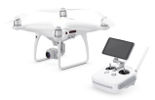 Pick up a DJI Phantom coupon code and bag a consumer level drone with a camera with 1" 20 MP CMOS Sensor specs for less. Get up to 30 minute flight time with obstacle sensing from 5 directions giving optimum protection. Spend a bit more and get up to 4K video, 25 minute flight time and 4km transmission distance.