Recently Expired Shearings Holidays Vouchers
A Guaranteed 10% off all April and May Breaks at Shearings Holidays
Deal Activated, no coupon code required!
Expires: Expires March 25, 2020
Submitted: 3 weeks ago
Summer Weekend Breaks from Only £129PP at Shearings
Deal Activated, no coupon code required!
Expires: Expires September 1, 2017
Submitted: 3 years ago
New Year Deals from £109 Per Person
Deal Activated, no coupon code required!
Expires: Expires January 31, 2017
Submitted: 3 years ago
Up to £170 Per Person off Selected August Deals
Deal Activated, no coupon code required!
Expires: Expires August 31, 2016
Submitted: 4 years ago
Shearings Holidays Voucher Codes and Offers
If you are thinking of booking a holiday with Shearings don't forget to check out our latest offers and voucher codes to help you save money off your booking. Using a Shearings voucher is easy, just go through the booking process as normal, when you get to the payment stage of the checkout add your promotional voucher to the text box named 'add your promotional code here' the discount will then be deducted from your order value.
About Shearings Holidays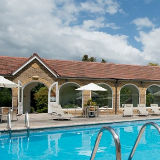 Shearings Holidays is one of the UK's leading holiday companies, with products including hotel breaks, coach holidays, river and sea cruises, rail holidays and special interest breaks. With sales of over 900,000 holidays and hotel breaks each year, the Shearings Holidays enjoys unrivaled customer loyalty and has an enviable reputation for customer service.
Shearings.com hotels division has expanded rapidly over recent years with a Wide choice of hotel breaks at 49 of the UK's leading tourist destinations. The hotel locations include leading coastal and countryside resorts throughout England, Scotland and Wales. All Shearings Hotels are assessed by Visit Britain and each property is 'Hospitality Assured' by the Institute of Hospitality.
Wallace Arnold, one of the leading UK coach holiday companies was established in 1912 and was named after its founders Wallace Cunningham and Arnold Crowe. Based in Leeds, its coaches operated throughout the British Isles. Wallace Arnold was famous for the classic British coach tours it operated across the UK, mostly to seaside resorts.
They were one of the early operators of this type of holiday which proved very popular to its customers, mainly of the older generation. As the Wallace Arnold coach tours expanded the company expanded and its coaches became a ever present in bus and coach stations and emerged as one of the leading coach holiday companies providing exceptional value coach holidays throughout the UK.
From 1930 Wallace Arnold ran daily services to Blackpool seaside resort and European tours to Germany. By 1948 Wallace Arnold had offices in 10 UK towns and took millions of people on coach tours to the country and to the seaside. On the 1st June 1956 the Wallace Arnold bought out the Kippax & District bus company and introduced Double Decker buses.
By the 1980's coach holidays were suffering because of cheap air package holidays and Wallace Arnold diversified by teaming up with P&O and launching Coach & Cruise. When the Channel Tunnel opened in 1994 many more tours were operated throughout Europe using high quality coaches to quality hotels.
In 2005 Wallace Arnold merged with Shearings to become WA Shearings. In 2007 the Wallace Arnold name was dropped and the company is now known as Shearings Holidays. Shearings Holidays now belong to several trade organisations, including the FTO (Federation of Tour Operators), CPT (Confederation of Passenger Transport UK), PSA (Passenger Shipping Association) and ACE (Association of Cruise Experts). They are a founder member of BEST (Better Escorted Touring), a body comprising the country's leading escorted tour operators. Take a look at Voucher Buddy Shearings Holidays vouchers page to follow all their discounts and offers.