Recently Expired Sennheiser UK Vouchers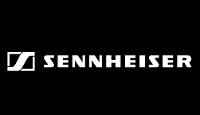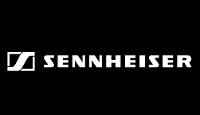 15% off Headphones at Sennheiser
Copy this code and use at checkout
Take 15% off headphone orders. Terms and Conditions: The offer excludes these products: HD 4.40, HD 4.50, HD 1 Pink Floyd, IE 80 S, IE 800 S, HDV 820, Momentum Free, CX 7.00 BT, HD 660 S, Momentum In-Ear Wireless black, Set 860, Set 880.
Expires: Expires January 31, 2018
Submitted: 4 years ago
Sennheiser UK Top Discounts
Here are some example of the savings that could be made by using a voucher code or offer.
| Type | Offer | Discount |
| --- | --- | --- |
| Deal | £30 off the HD 4.50 BTNC Wireless Bluetooth Headphone | £30 |
| Deal | 30% off the HD 4.40BT Wireless Bluetooth Headphones | 30% |
| Deal | 22% off the HD 4.30 Over Ear Headphones | 22% |
| Deal | Free Delivery on Orders | Free Delivery |
Headphones for all Uses and Lifestyles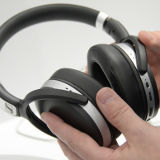 What works best for you for fit, sound and style for listening to audio on the move or at home? You could opt for some in-ear earphones which provides probably the shortest distance for the perfect sound to travel and gives a hidden appearance. These are a popular choice for music lovers of all ages, especially when on the move. Listen discreetly to you favourite music or eBooks when out jogging or walking and even travelling to work. Most modern sets now come with securing hooks to keep them in place even in demanding circumstances which are great for travellers and gym goers.
The over ear type are becoming ever popular and are not confined to use in the home unlike in the past. Some tend to prefer the more enclosed and comfortable feel along with the soft and secure fit. Larger over-ear phones are fitted with soft leather, or material ear pads that offer a comfortable fit and block out external noise which is great for listening outdoors either in public or in the garden and patio. If you like your sound to richer and fuller then the larger earphones could be the one for you especially if you prefer not to have buds pushed into the ear which can feel uncomfortable for some. The more traditional feel appeals to some and I firmly believe bigger is better when it comes to sound especially with the sound blocking design.
Today users have the convenient choice of wired and wireless design. Wireless can be invaluable for busy lifestyles and you are able to let yourself loose from the restrictions of wires. Bluetooth connectivity can allow you to wander around the home or exercise without the restrictions or wires. Although opinion is that you can't beat wired models for richness and quality of sound, I suppose that is trade off between convenience and preference.
Sennheiser offers a wide choice of in and over-ear models for almost any lifestyle. Whether you're listening to music or gaming with Bluetooth® technology or without.