As spring arrives everyone starts to move out into the garden or start sprucing up the home for the start or the warmer months. The garden or yard are left exposed to the elements throughout the winter and start to look worse for wear. Come the spring everything starts to grow including the dreaded weeds and the outside acts as a magnet for us to start tidying and making the outdoor space more appealing to be around.
Argos
Not only does the garden space need a bit love and care but there's an incentive to start making over the inside of the home so you're not trapped indoors when the summer finally arrives. We'll I've put together a collection of vouchers and deals that make the whole process just a little better to swallow. More and more Argos  are offering a saving on homeware and outdoor furniture for both the inside and outside the home. There's also an offer on gardening tools and electricals.
B&Q
If you are looking to participate in a little DIY, home improvement or a garden  spruce up then don't overlook B&Q. Not only do they offer convenient locations for local pick and shopping but normally have some cracking seasonal deals on all sorts of goods for the home and business. There are a host of special offers for club members such as weekly promotions and regular discounts and members of the diamond club which is specially aimed at over 60's, can get 10% off every Wednesday. There's a great choice of garden furniture which includes a 2-seater bench and a children's activity table and bench complete with provision for sand play.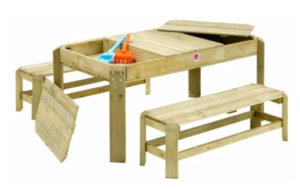 Some might forget the trusty supermarket when shopping for home and garden projects. We'll the supermarket can offer great value as the competition on prices is quite fierce across the top 4 or 5 which includes asda and sainsbury. Sainsbury offer a great range of products which include garden tools and plants, especially from the larger stores. Delivery can be great value especially when combining it with your weekly grocery shop. Unfortunately none of the garden and household items are available online but pop into your local sainsbury's store for the latest trends. Sainsbury's do now own Argos and Habitat where a full range of garden goodies are available at some of the keenest prices on the high street. Most products are available for delivery within 1 hour.
By shopping around you can save quite a significant amount of money, with the power of online shopping this doesn't take long at all and a worthwhile investment in time. Available resources include Google Shopping or just the trusty search engines to check for the best price. And don't forget a voucher code and cashback deals, most of which can be used together for a double saving.