Recently Expired Graham and Green Vouchers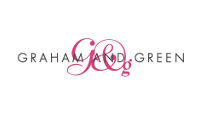 Terms and Conditions: 1. No minimum spend required. 2. Unless otherwise stated, promotional codes cannot
...More
Terms and Conditions:
1. No minimum spend required.
2. Unless otherwise stated, promotional codes cannot be used in conjunction with any other offer or discounts.
3. Free delivery promotions exclude deliveries to anywhere outside the UK mainland.
4. You may use published promotional codes through our website only unless otherwise stated and not in conjunction with any other offer.
5. You may participate in offers once only.
6. Unless otherwise stated, Andrew Martin Wallpapers, Kartell products, P&P, gift vouchers and sale (clearance) items are excluded from offers.
7. These offers are not for resale or publication and only apply to personal orders with all orders being subject to acceptance under Graham and Green's standard terms and conditions – orders that are considered to be commercial may be excluded from the offer.
8. Promotional codes are not valid against shipping rates.
9. In the case of part-refunds, a percentage of the item's value will be calculated and refunded as per the total order value.
10. Promotional codes may only be redeemed against in-stock items and cannot be retained for usage beyond their date of expiry.
11. Where a minimum spend is stipulated, this refers to the order subtotal exclusive of shipping.
12. We are unable to apply discount codes retrospectively to an order once the sale has been made.
13. We reserve the right to cancel any promotion, offer or promotional code after seven working days of publication. Less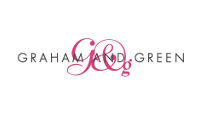 15% off Orders at Graham and Green
Copy this code and use at checkout
Terms and Conditions:
1. No minimum spend required.
2. Unless otherwise stated, promotional codes cannot be used in conjunction with any other offer or discounts.
3. Free delivery promotions exclude deliveries to anywhere outside the UK mainland.
4. You may use published promotional codes through our website only unless otherwise stated and not in conjunction with any other offer.
5. You may participate in offers once only.
6. Unless otherwise stated, Andrew Martin Wallpapers, Kartell products, P&P, gift vouchers and sale (clearance) items are excluded from offers.
7. These offers are not for resale or publication and only apply to personal orders with all orders being subject to acceptance under Graham and Green's standard terms and conditions – orders that are considered to be commercial may be excluded from the offer.
8. Promotional codes are not valid against shipping rates.
9. In the case of part-refunds, a percentage of the item's value will be calculated and refunded as per the total order value.
10. Promotional codes may only be redeemed against in-stock items and cannot be retained for usage beyond their date of expiry.
11. Where a minimum spend is stipulated, this refers to the order subtotal exclusive of shipping.
12. We are unable to apply discount codes retrospectively to an order once the sale has been made.
13. We reserve the right to cancel any promotion, offer or promotional code after seven working days of publication.
Expires: January 30, 2017
Submitted: 1 year ago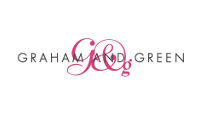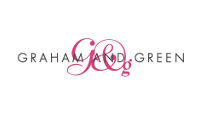 15% off Orders
Copy this code and use at checkout
Expires: September 1, 2016
Submitted: 2 years ago